NETWORKING WITH INDUSTRY LEADERS
BASTA!
From 21 to 25 February, EPS Software Engineering AG attended BASTA! – the top independent conference for Microsoft, cloud, and web developers.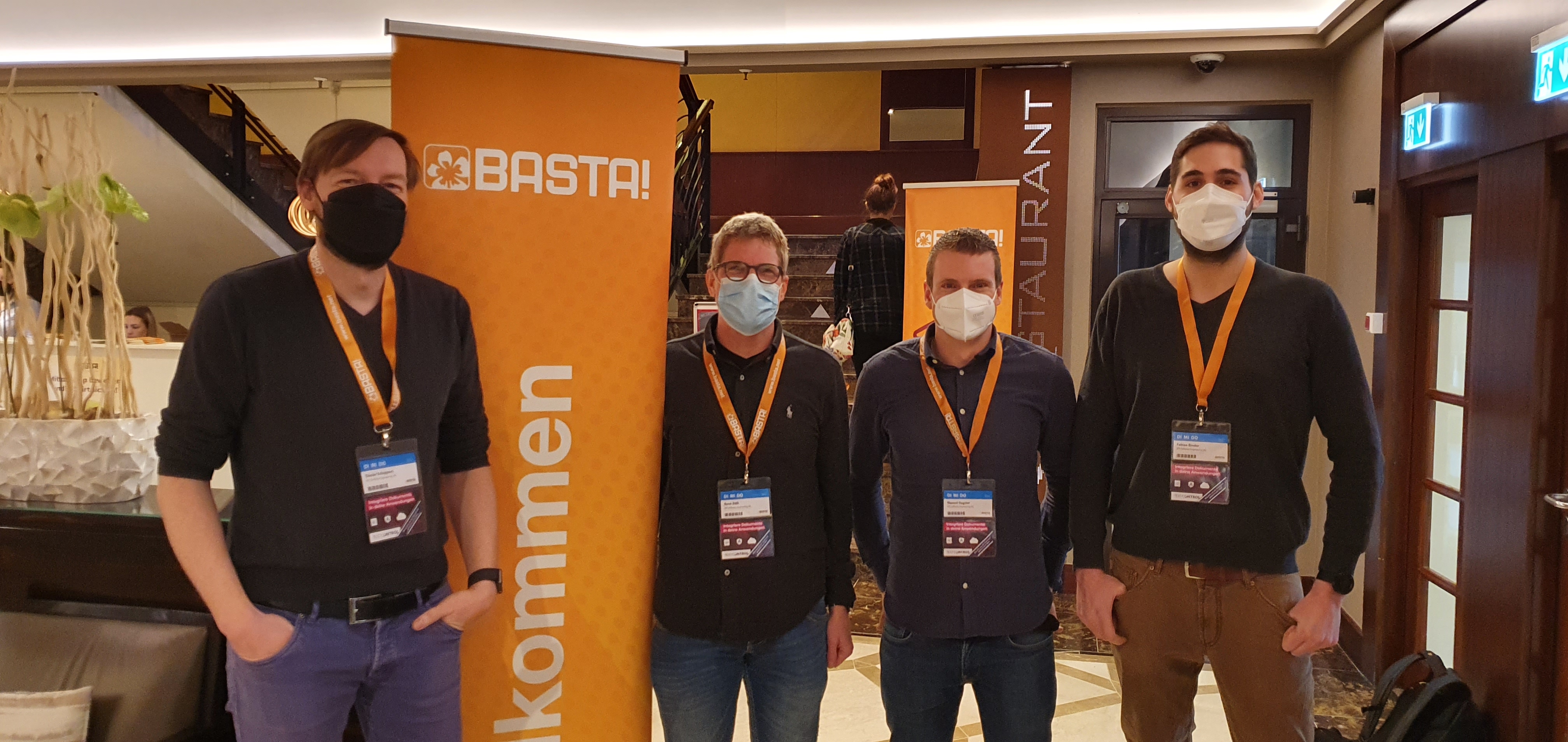 The event included more than 70 workshops and more than 50 international speakers, ensuring that attendees encountered an exchange of industry-related knowledge and ideas.
This year BASTA adopted a hybrid event model that allowed participants to attend the conference in person or remotely from their homes and offices.As a result, companies and employees could stay on top of industry trends, help gain experience, identify growth opportunities, and get a competitive edge.
For the last 20 years, BASTA has been the best gathering place for developers and software engineers to engage in trending topics and share new ideas. Ultimately, as a software engineering company with more than 50 years of experience in offering creative, innovative, and tailormade solutions, we will keep delivering the best possible products and services to our clients.
Overall, the team had a fantastic time on their trip and could unwind and enjoy each other's company.
To learn more about our solutions and what we offer, contact us at Turn on Javascript! . We hope to hear from you soon!