Food and Comradery
The Annual Barbeque Is Back
It had been 3 years since our company had gotten together for the annual barbeque. The last time we did this was in 2019. The global pandemic put our barbeque on hold for the last two years. Finally, the day arrived and we all met at the chalet in Thur. We were joined by our sister company 4net and you could feel the energy all around. The smell of food filled the air.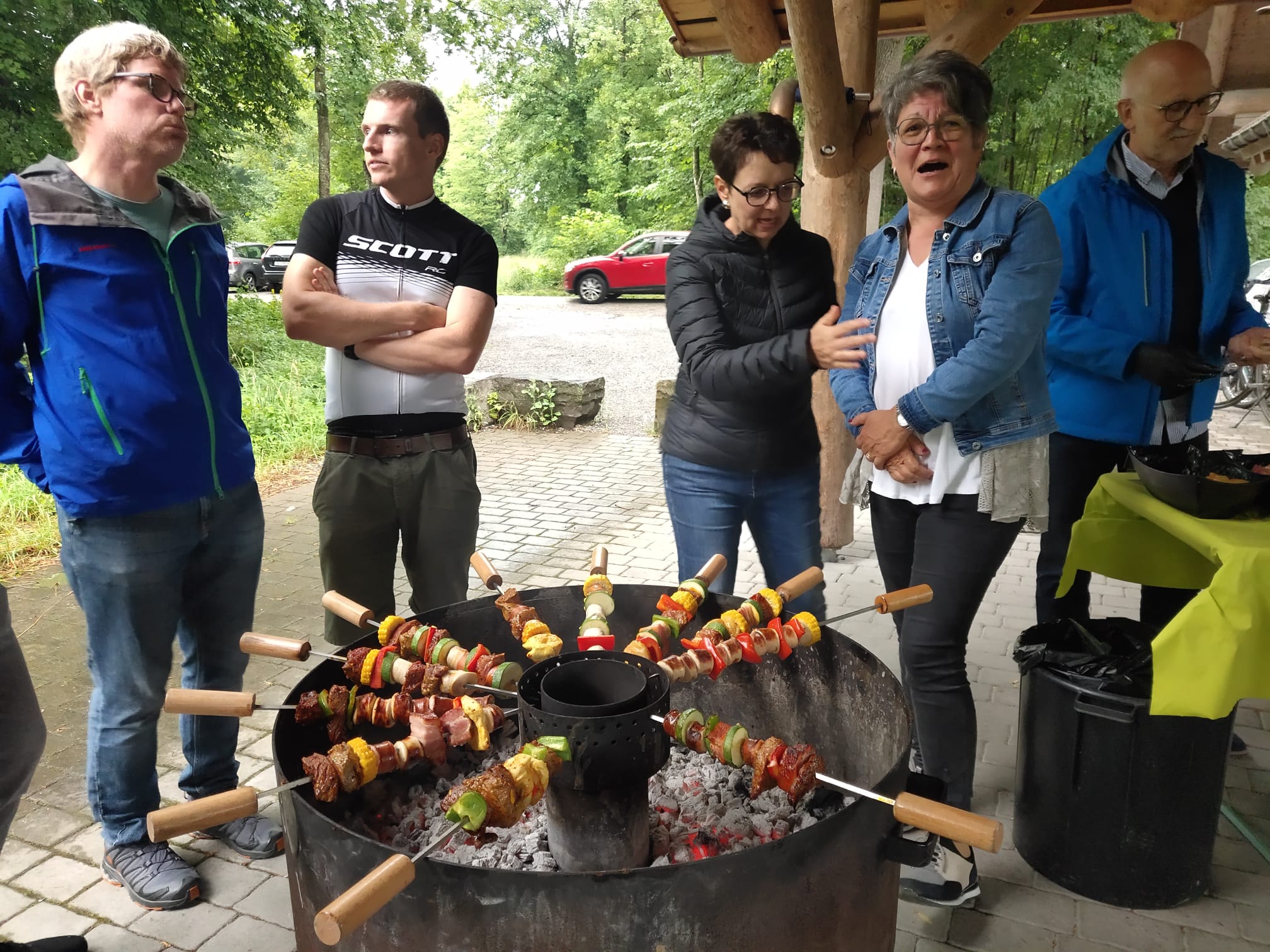 The barbeque was already in full swing when we arrived. There was a wide variety of delicious food including beef skewers, pastries and confectionary treats. We grabbed plates of food and sat down at the tables inside the chalet. It felt good to be together again, talking and laughing.
In the beginning, there was rainy solid weather. Back in 2019 when the weather was sunnier we spent time outside eating and chatting however, this year the rain forced us to enjoy our meals inside. After 8 pm the rain stopped and the weather got much better and we went outside to enjoy the fresh air and each other's company.
Now we all feel recharged and ready for the weekend. This was truly a fantastic occasion.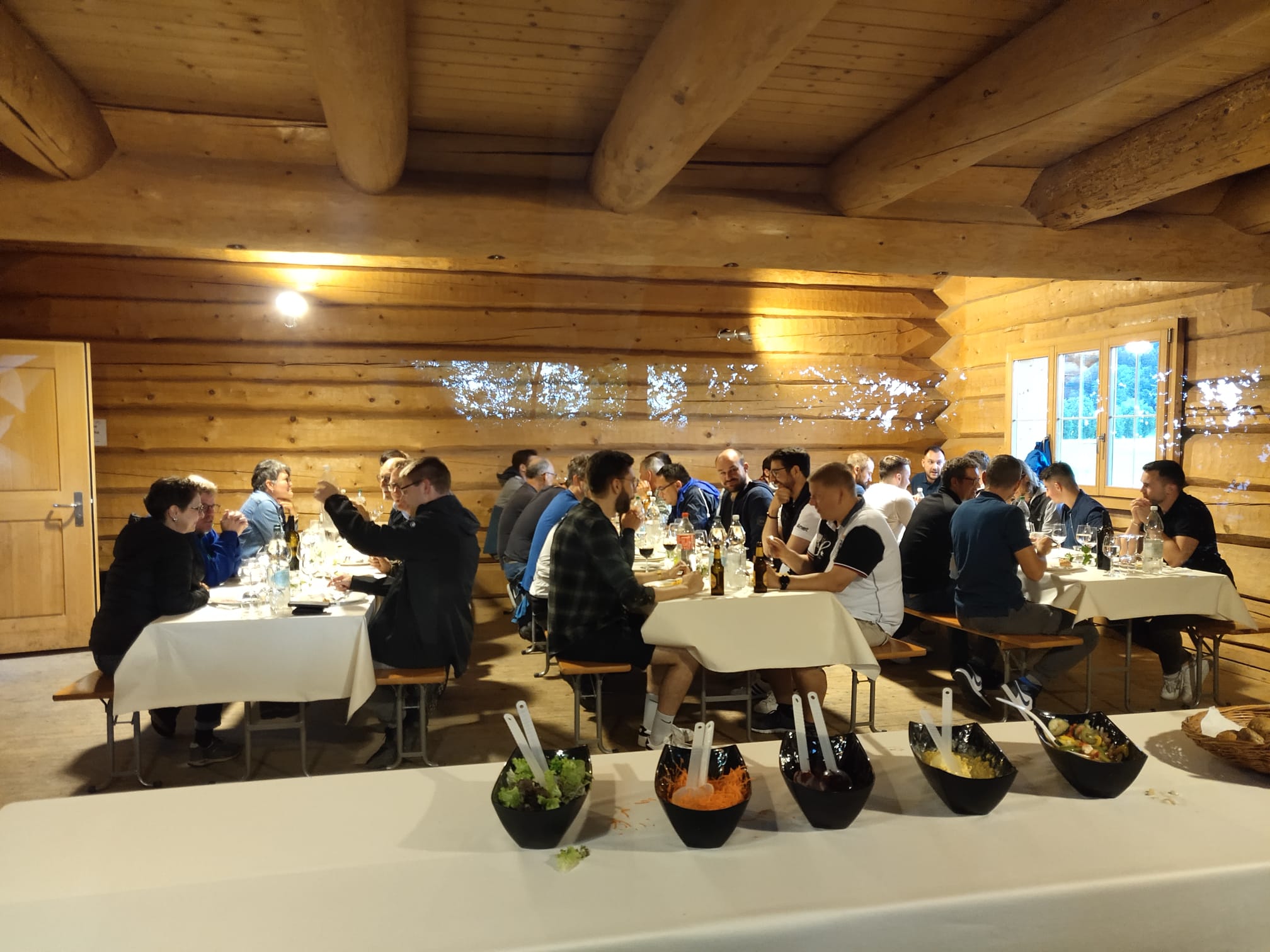 Now we all feel recharged and ready for the weekend. This was indeed a fantastic occasion.
Thank you to Ursula and Ruth for organising this memorable experience. We already look forward to enjoying next year's barbeque.