Bike To Work
Health and Sustainability in Switzerland
Bike to Work is a Swiss-wide campaign promoting health and sustainability. With over 97,570 participants from 3,250 companies, this initiative aims to improve personal well-being while reducing environmental impact. By encouraging professionals to cycle to work, Bike to Work promotes physical fitness and reduces carbon emissions. It's a win-win for personal health and the planet.


EPS registered 5 teams, with the Atlassian team cycling an maximum of 131 days. Even car commuters joined the challenge, creating a competitive and fun environment.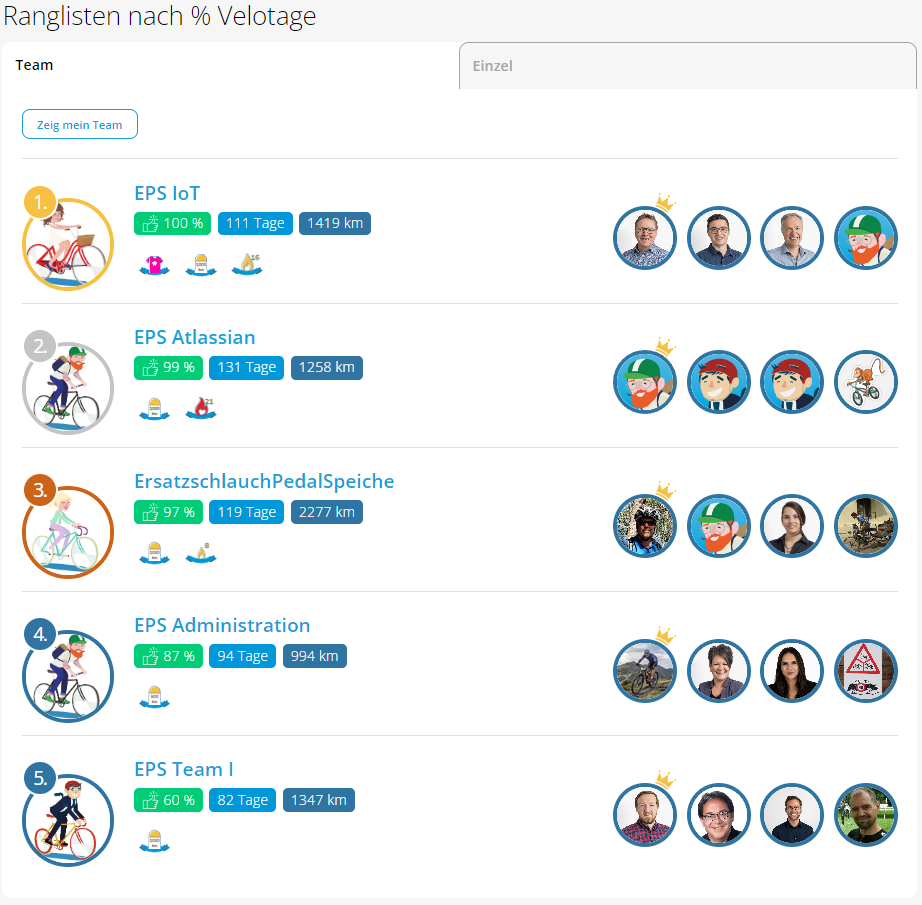 Bike to Work has energized and motivated the EPS team while promoting a greener commute. It's a great way to start the day and arrive at work feeling healthy.
Bike to Work unites professionals across Switzerland in prioritizing their health and sustainability. With the EPS team's active participation, the campaign fosters a competitive spirit and supports a greener future. Let's continue cycling to work for a healthier lifestyle and a better planet.